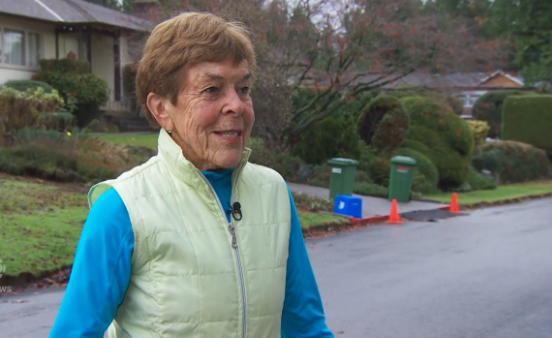 CanadianRunning
‏
@
CanadianRunning
Dec 13
Another year, another world record for Betty Jean McHugh, an 88-year-old from North Vancouver.
Continuing to defy her age, McHugh ran 6:31:32 at the Honolulu Marathon on Sunday, bettering the previous mark by an astonishing 92 minutes, according to the
Association of Road Racing Statisticians
. The previous record was 8:03:24, a record that has stood for 20 years.
BJ, as she prefers to be called, was joined by son Brent, grandson David, and granddaughter Ava in Hawaii on Sunday, all running the marathon.
More world records may be in the cards if BJ contests the marathon again in the future.
The 89- and 90-year-old single-age records are both held by American Mavis Lindgren set in 1996 and 1997, respectively. In consecutive years, Lindgren ran the marathon in times of 8:09:23 and 8:53:08, which still stand as world records almost 20 years later.
Lindgren held the record for 88-year-olds entering today's Honolulu Marathon, a record she set in 1995.
RELATED
:
Betty Jean McHugh sets world record at Vancouver half-marathon in 2014
.
Full results for the Honolulu Marathon can be found
here
.
RELATED
:
Betty Jean McHugh sets world record at 2014 Honolulu Marathon
.
McHugh suffered a fall in the days leading up to the Honolulu Marathon but the octogenarian wasn't phased by the accident. Tough as nails.
Canadian Running on Twitter